Seriously! Maybe you have talked to someone, or have heard of someone that knows that their home, yes, the Tajmahal of homes is worth 50k more than their neighbors house. Afterall, he poured a nice stamped patio out back, put on a new roof and painted the exterior. He also put in a super duper laminate floor and updated his bathroom with a granite counter. Not only did he do those basic upgrades, but the house is infused with good juju and magic. So when he decides to sell, Sergeant Sellhigh decides to not heed the advice of his real estate agent who has been selling homes for 20 years and he wants to list it 30k higher than recommended. Silly Sellhigh then says that he wants to see what the "market will bring" and people can always make an offer for less if they really want the house. Makes sense....right? Wrong! Negatory! Incorrect! Try again!
So let's examine the psychology behind pricing your house correctly on the first go round. What happens when you try to price your home higher than is recommended? Is it possible that you will find someone so in love with your home that they are willing to pay higher than the market value? Is there a chance that a savvy investor will pick up on the good juju in your house and decide to throw away thousands of dollars? Most likely not. Here is how it goes.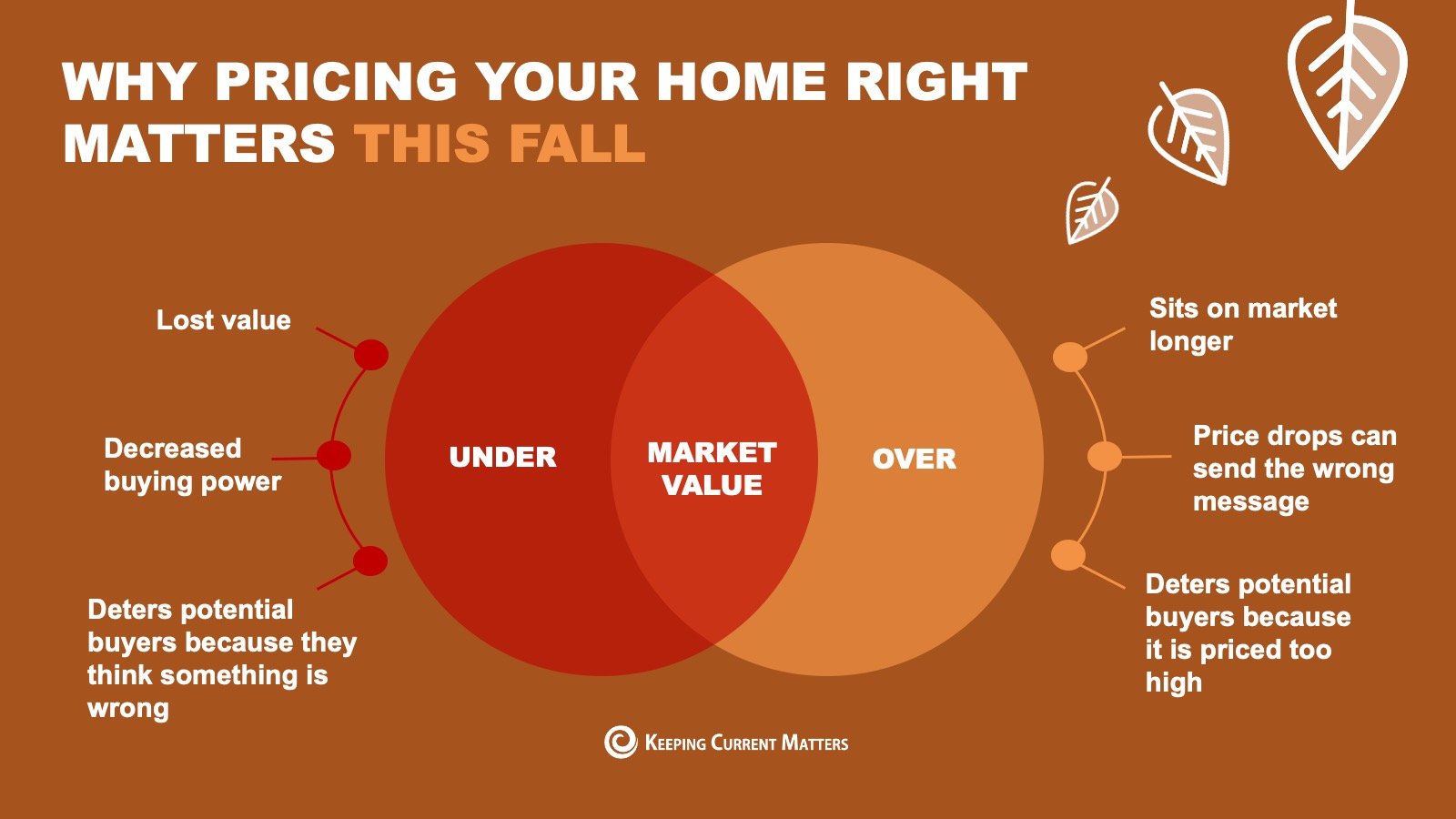 You decide to list high. When your home initially hits the MLS, the database for listings, the response is minimal. What can be expected is a lukewarm embrace of the new listing even though the market may be a solid sellers market. Agents and buyers will click on the new listing, excited to see a new home available. However, upon clicking and running through the photos in under 30 seconds (average time a buyer looks at a new listings photos) they determine that it is either not worth the price or they just can't understand why the price is so high. Instead of setting up a showing to preview the house, they disregard immediately and move on. If they were looking for a home in the higher price range, your home simply doesn't compare with the nicer homes that are priced correctly. Or if they were in the market for a house just like yours, they can't afford the price you are asking. Or worse yet, they never even see your home because their search filters don't accommodate for a price that high.
So there you sit, for weeks, not understanding why Private Pricedright, four houses down, sold his home in 48 hours with multiple offers and you have not even had a single showing. Befuddled, you call your agent and demand more marketing! Schedule an open house, put it in the paper, send out fliers....surely it must be your agents fault!
Before we continue with this tale of woe, let's talk about open houses briefly. Please understand that an open house is not a marketing tool aimed to help the seller. An open house is merely a tool for the real estate agent to acquire new clients. Serious buyers will always schedule a showing to look at your home. In 2019, 5.34 million homes were sold. Of those, only 6% sold due to an open house. That statistic is dismal and not a reason to open your home to the general public.
So your agent does your bidding....and weeks later.....nothing still. Now it is getting real. Your PCS is scheduled, you need to find a new home and you need the house gone stat. So, with your tail between your legs, you agree to adjust the price a bit.
Now your house has been on the market for almost a month, in a hot market. Buyers begin to question what is wrong with it. They ask their agents, "Why do you think this home hasn't sold yet?" The perception on your property degrades and even though you have adjusted the price, your property is now a black sheep. The buyers perception is now warped and the likelihood of you receiving a full price offer diminishes daily. Buyers are far more likely to offer less and less and less the longer the home is on the market. Homes that are priced correctly and have an accepted offer within 10 days of listing, sell for 98.3% of asking price. Homes that are on the market between 46-90 days sell for 89.0% of asking price. If your home is on the market for more than 90 days, the selling price averages 83.2% of asking price.
The key to this conundrum lies in the fairy tale, Goldilocks. You must price your house "just right." Too high and buyers may not even see it and too low and the buyers wonder what is wrong. Is the foundation cracked? Is it haunted? Even when you follow all of the other rules, such as, staging the home, cleaning the baseboards, baking an apple pie before the showings, if you are priced incorrectly, you will not achieve your goals. This is why it is imperative to have an agent who understands the market.
We can cover why it is so important to hire a Realtor vs. selling by owner in a future blog, but just know that in 2019, the average for sale by owner sold for $200000 and the average home listed by a Realtor sold for $280000. On average, homeowners made 28% more on their homes, after fees, when they chose to sell through a Realtor instead of by owner.
So there you go! Price it right! Hire an experienced Veterans Housing Network real estate agent to price and list your home. Let's face it. You don't have time to dilly dally. Life is moving fast and so are you.